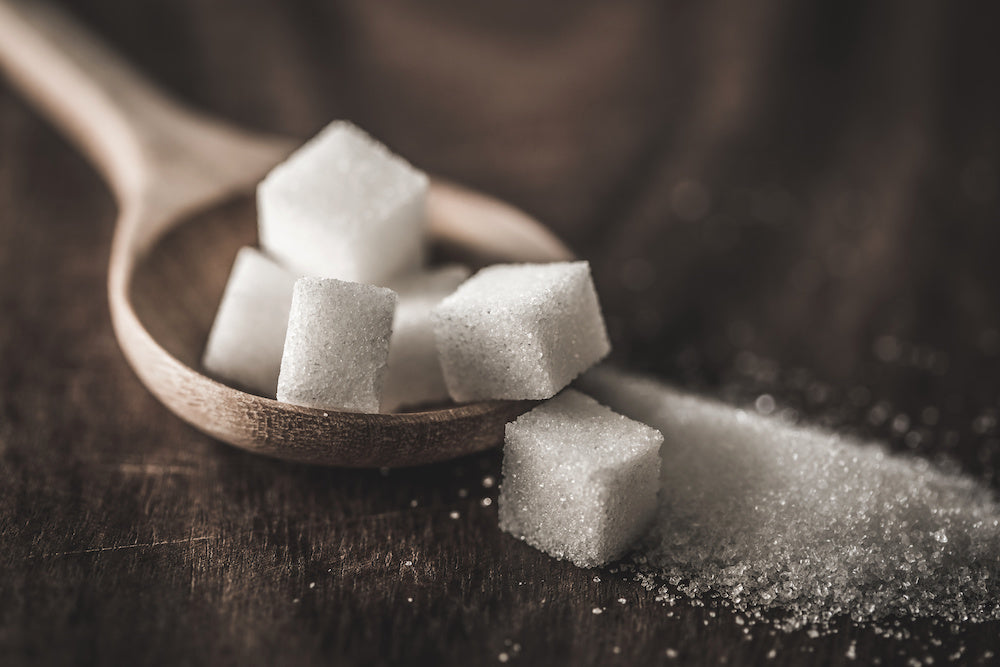 Posted on
---
The NHS in the UK recommends that adults should have no more than 30g of free sugars a day, (roughly equivalent to 7 sugar cubes).
"Eating too much sugar can make you gain weight and can also cause tooth decay."
Within their tips to reduce sugar, they specifically recommend to use low-sugar jams: 
"Rather than spreading high-sugar jam, marmalade, syrup, chocolate spread or honey on your toast, try a ... reduced-sugar jam or fruit spread, sliced banana or lower-fat cream cheese instead."
Did you know that Mór Taste is made with 60% less sugar compared to regular jams? They would be a great alternative to regular jams - and they  taste fruitier. 
See all low-sugar jams on mortaste.ie
Learn more about sugar consumption and read the full article of the NHS here.
Quick links
Contact
Well Preserved Ltd.
Mór Taste
Haggardtown
Killinick
Co. Wexford